Tilesetter - Tileset generator & map editor tool
Isometric is here! [beta]
---
Hey!
I am happy to announce that Tilesetter now supports isometric generation in the latest beta.
Isometric tilesets can be created as usual, and can be exported to Godot and Unity, as well as in image and JSON formats.
How to obtain the beta:

The beta is being hosted on Steam, so if you've purchased through here you'll have to claim your Steam key first:
Head over to your library, go to the download page of Tilesetter and you'll find your Steam key there.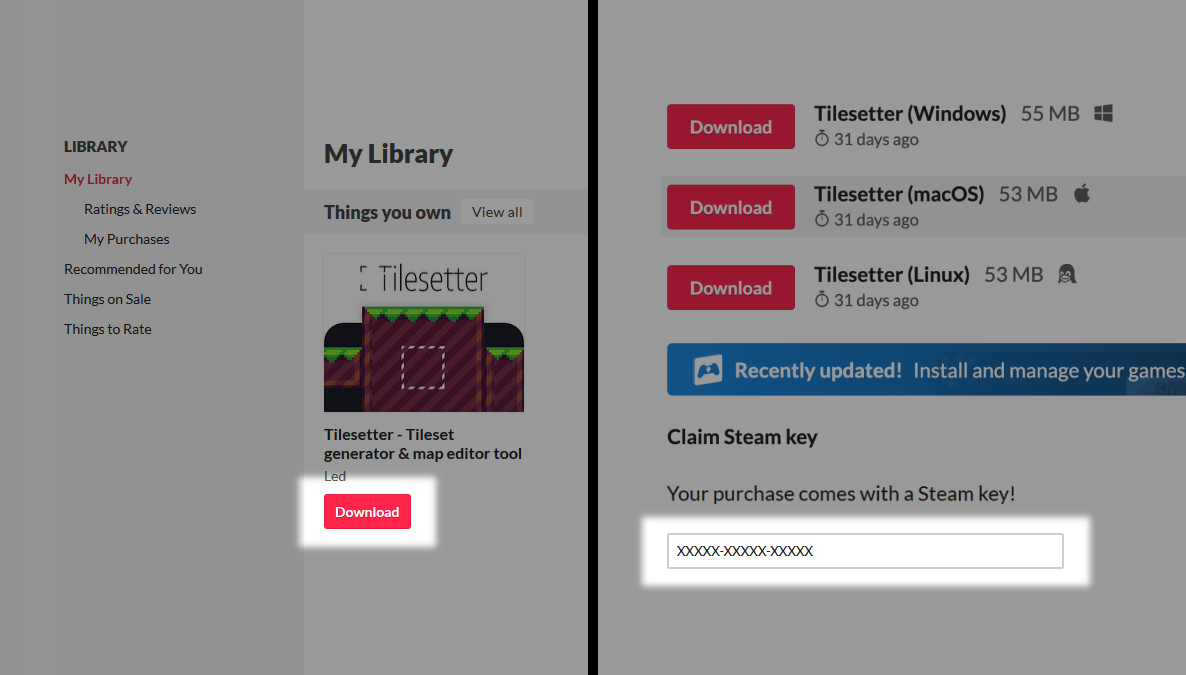 Once you have Tilesetter in your Steam library, right click and go into Properties. Under the Betas tab you'll have the option to try the beta.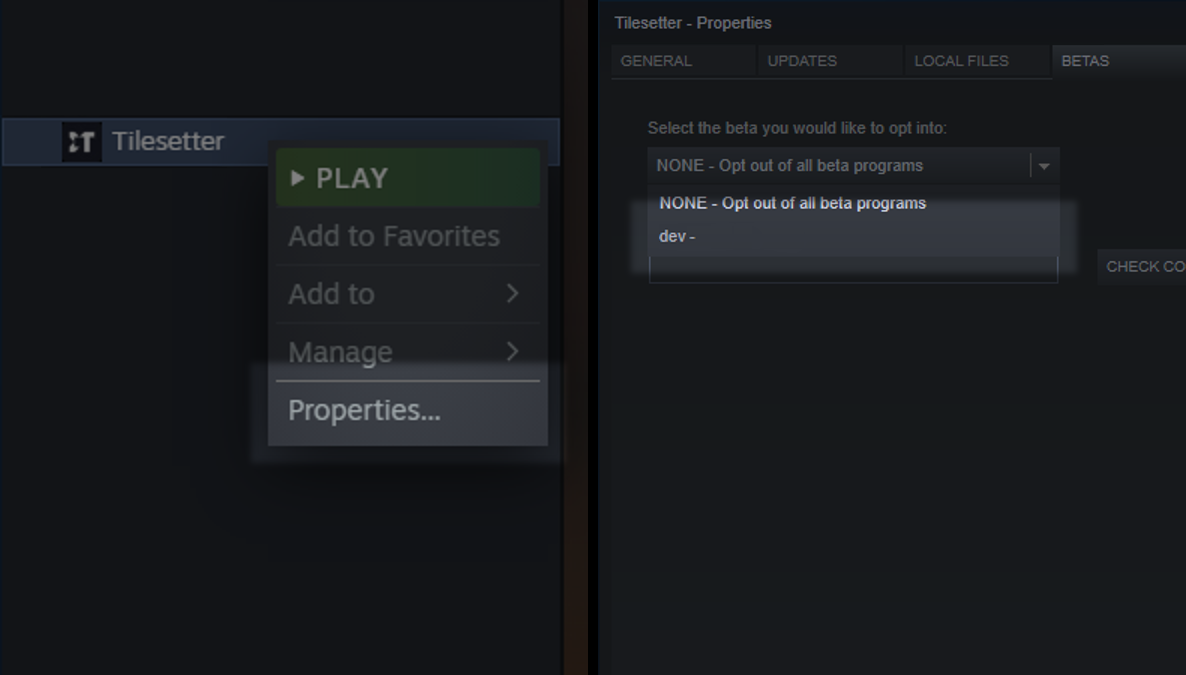 Thank you for your support, and I hope you enjoy the update!
Feedback is highly appreciated, so feel free to get in touch or ask questions in the Tilesetter Discord server:

Cheers!
Led

Get Tilesetter - Tileset generator & map editor tool